For Immediate Release From Royal Monarch Emperor Pam Perry, PR!
If you're a blogger who is trying to earn a living through your blog, there is another way. You can become an influencer, working with brands, to create sponsored posts, host contests, and more. Working with and promoting brands is a great way to create a new income stream that can be quite lucrative. Bloggers make anywhere from $50 to thousands of dollars per sponsored post. It depends on how much traffic you have, how responsive your audience is, and the niche you blog within. But, if you want to attract brands, you really need to have a media kit.
What is a Media Kit? If you don't know what a media kit is, it's just a very easy to distribute one-page summary of your business. Although some bloggers like to use up to three pages on their media kit. On this one to three-page document, you must demonstrate who, what, when, why, and how you do what you do. It's a lot like a CV focusing on the brands you want to attract to work with you. When possible, your media kit will also show who you've worked with and what the results were in the past.
Why Do You Need a Media Kit? The main reason you need a media kit is that it's the industry standard. Brands who will pay you well expect you to be a professional and do things in the expected way. This is something you don't want to try to reinvent the wheel for and do your own way. A well-crafted media kit gives you credibility as a blogger so that you can attract brands that can afford to pay you as an influencer. Being able to attract brands will greatly increase your earning potential as a blogger.
A well-crafted media kit: • Adds Value – The media kit itself is an exercise that adds value to your blog and to your business. The reason is that it forces you to learn about your audience and what's important to them using analytics.
• Looks Professional – Media kids are an industry standard that helps brands identify you and assess your fitness for working with them. Putting all that information together shows that you care about your audience, have done your research and are indeed a professional.
Media Kit Magic
• Highlights Your Skills – A media kit is a great way to show your skills to any business that may want to hire you for those skills. Creating it well uses all the skills you'll need to promote other people's products or services via your blog.
Read, learn more, and enroll HERE!:
https://www.pamperrypr.com/wp-content/uploads/2018/02/MediaKit-Rules-by-PamPerryMentoring.pdf?utm_source=ActiveCampaign&utm_medium=email&utm_content=%F0%9F%8E%AC+Watch+my+Youtube+LIVE+on+PR+++Positioning&utm_campaign=Positioning+PR
and
https://www.brandingacceleratorprogram.com/?utm_source=ActiveCampaign&utm_medium=email&utm_content=%F0%9F%8E%AC%20Watch%20my%20Youtube%20LIVE%20on%20PR%20%20%20Positioning&utm_campaign=Positioning%20PR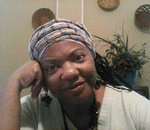 Posted By: agnes levine
Tuesday, January 29th 2019 at 10:44AM
You can also
click here to view all posts by this author...