Nila --
It feels like a new lie about health insurance reform crops up each day. Government taking over all health care? Not true. Euthanasia for seniors? Couldn't be more false. Rationing of care? Time to set the record straight will stop rationing, not increase it.
These lies create fear and anger, and we're seeing the results around the country. Frightened crowds have flooded town halls, and the office of a Georgia representative was defaced with a swastika.
It's time to set the record straight -- and, more importantly, expose the special interests and partisan attack organizations behind the lies and misinformation.
That's why we created our new "Setting the Record Straight" site. Check out the site today and then spread the word to your friends.
As the site makes clear, these lies are no accident. They're part of a deliberate plot by the special interests who profit from the status quo to kill any reform at all. While Americans watch their paychecks dwindle, their coverage disappear, and their businesses struggle, special interests are trying to scare folks into opposing reform.
Our "Setting the Record Straight" site has all the info you need to fight back, as well as easy ways to get involved in the fight for health insurance reform. We'll be updating it often with new information debunking health care lies, so stop by regularly.
As we learned during the campaign, lies like these can spread like wildfire through viral emails and from friend to friend. The best way to stop them is to arm yourself with the facts -- and make sure your friends and family know the truth.
Check out the site, and share it with everyone you know:
http://my.barackobama.com/record
Thanks,
Mitch
Mitch Stewart
Director
Organizing for America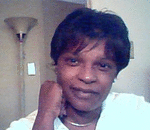 Posted By: Judith A. Birt
Wednesday, August 19th 2009 at 6:34PM
You can also
click here to view all posts by this author...