The past is always prologue to the present.
That what we are and do and say today has
Roots in other people, times and places.
Though we may think our trials and tests
Unique, we have much the same physical
and spiritual needs as our forbears - certainly
The same dependence upon God's mercy
And grace to sustain us, which He has
promised to do even when we fall short of His
High calling. That's why this old hymn is such
An appropriate and appealing prayer, today
and every day of our lives.
( Psalm 139:23, 24 )
Yes, search us, O God, and know our hearts today,
Try us, test us, cleanse us and help us find our way.
****By: Fred Bauer
****Posted By: Judith A.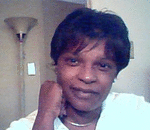 Posted By: Judith A. Birt
Tuesday, July 14th 2015 at 10:13PM
You can also
click here to view all posts by this author...