In Christ, there is hope. Jesus is much like the sun.
We don't always notice its power, warmth, or even
that it's there.
That is especially the case for the cloudy days.
We forget that without the sun, there would be no life.
It's easy to forget that it is warming us even through
rain and clouds.
The same is true for Jesus in our lives. It's easy to
forget Him until we desperately need Him. It's easy to
overlook the daily miracles, such as life itself, when
searching for something extraordinary. But the
extraordinary is always present. It's here in the work
of Christ, every day. His radiance shines upon us, even
when we don't realize it.
What miracles can you recognize today?
***By: John D. Barry
***Posted By: Judith A.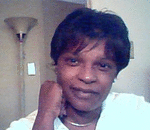 Posted By: Judith A. Birt
Tuesday, September 8th 2015 at 5:58AM
You can also
click here to view all posts by this author...