¥ When Challenged ¥
When challenged by our circumstances, we might struggle against events that are meant to shape us for holiness and eternity. We might even avoid subjecting ourselves to them because we don't see God as the author of the event.
Sometimes our parents' form of discipline gives us a tainted view of its purpose. Imperfect, like us, they disciplined us "for a few days according to what seemed appropriate to them." It may have been harmful and destructive. But God disciplines us "for our benefit, in order that we can have a share in his holiness" (Heb 12:10). Because His intentions are perfect, we know that He has our ultimate good in mind. And we can approach discipline like a student, ready to learn how to better serve Him—and others—for His kingdom.
How do you respond to God's discipline in your life? How can you change your attitude so that you view them as teachable moments and not a means to inflict harm?
***By: Rebecca Van Noord
***Posted By: Judith A.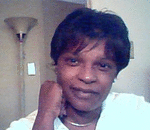 Posted By: Judith A. Birt
Wednesday, September 9th 2015 at 12:13AM
You can also
click here to view all posts by this author...