¥ Precious Resources ¥
Our children are this nation's most precious
resource. And, as responsible adults, we must
create a homeland in which the next
generation of Americans can live in safety and
in freedom. Thankfully, the American Dream is
alive and well; it is our responsibility to ensure
that it remains so. We must protect our nation's
liberties with the same sense of dedication and
urgency that our forebears demonstrated when
they earned those liberties on the fields of battle
and in the halls of justice.
Today, let us pray for our children. . . all of them.
Let us pray for children here at home and for
children around the world. Every child is God's
child. May we, as concerned adults, behave-and
Pray-accordingly. (Mark 10:14-16)
Children must be valued as our most priceless
Possession. ***By: James Dobson
Our primary responsibility is to be sure our children
grow up in homes where God is honored and the
love of Christ reigns.
***Posted By: Judith A.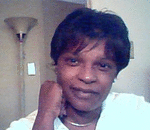 Posted By: Judith A. Birt
Sunday, October 25th 2015 at 11:15AM
You can also
click here to view all posts by this author...