Performing cardiovascular (cardio) exercise is one of the best ways to burn calories and melt away excess fat. Now, in spite of popular belief, this type of exercise doesn't require expensive, monotonous equipment or even a substantial amount of your time. By coupling the right exercises with some effort and dedication, you can get in a quick, fat burning workout in the comfort of your own home.
Here are five of the cheapest, convenient and most effective exercises for burning fat fast -
http://www.ninacheriephd.com/you-your-body...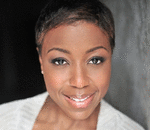 Posted By: Nina Cherie Franklin Franklin
Saturday, November 12th 2016 at 12:00PM
You can also
click here to view all posts by this author...