Are you one of the many folks who love to frequent the grocery store for the sole purpose of getting free samples of meats and cheeses, cereals, snack foods, pre-packaged meals, and desserts? Be careful, as just a few "free" samples can cost you well over 500 calories. Consider these ten facts about the most common food samples.
1. One-half of a chicken or beef slider (sample size) is equal to 160 calories.
2. A 1-ounce sample size of chicken potpie is equal to 180 calories.
3. A 4-ounce sample of fruit juice is 60-70 calories.
4. A sample portion of cheesecake contains 80-100 calories.
5. Just 1/3 of a slice of pepperoni pizza (sample size) is equal to 100 calories.
6. A sample portion of trail mix is equal to 120-130 calories.
7. A 1-ounce sample of cheese is 100-115 calories.
8. A sample portion of potato salad contains 170-180 calories.
9. A small sample of chips and dips houses an average of 125 calories.
10. Just one cookie is equal to about 80 calories.
http://www.ninacheriephd.com/you-your-body...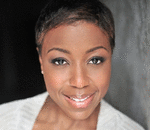 Posted By: Nina Cherie Franklin Franklin
Saturday, November 12th 2016 at 12:20PM
You can also
click here to view all posts by this author...