These days belly fat is indeed one of the most widely targeted areas of the body among men and women alike. Walk into any gym and youíll find countless people spending a large majority of their workout time engaging in 'belly fat boot-camp' on "ab" prefixed machines while simultaneously downing placebo meal replacement shakes that promise to 'melt away' the fat.
Belly fat (visceral and subcutaneous fat) is a multifaceted problem thatís linked to a variety of uncontrollable factors (genetics, gender, and hormones). However, by incorporating a focused exercise regimen with the right combination of foods, you can effectively overcome many of the uncontrollable factors and successfully lose the pooch for good.
Here are five ways that you can do this -
http://www.ninacheriephd.com/you-your-body...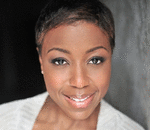 Posted By: Nina Cherie Franklin Franklin
Saturday, December 10th 2016 at 11:28AM
You can also
click here to view all posts by this author...