The evening of Friday, May 26th marked the beginning of #Ramadan, the Islamic holy month of fasting (sawm) celebrated by millions of Muslims worldwide.
Through June 24th, practicing Muslims will be refraining from all foods and beverages during the daylight hours, which is a form of diurnal fasting.
Believe it or not, diurnal fasting comes with a host of beneficial health effects, many of which have been widely studied among those who fast this way during the month of Ramadan.
Personally, Iíve been following a similar fasting regimen for over five years now and Iíve never felt better! Iíve also been able to successfully manage my weight more effortlessly than ever before.
Hereís why I recommend trying it!
Click here to learn more:
http://ninacheriefranklin.com/live-well/di...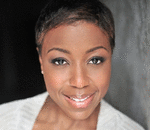 Posted By: Nina Cherie Franklin Franklin
Tuesday, June 6th 2017 at 8:53PM
You can also
click here to view all posts by this author...