Iíve received dozens of emails asking me to review What the Health, a follow-up food documentary from the creators of Cowspiracy, which is currently available on Netflix. I honestly didnít want to watch it. From the teaser trailers and social media discussions alone, I could have predicted what it would be about.
Nevertheless, after multiple weeks of foot-dragging, I went ahead and charged up my iPad and carved out some 90 minutes for an active viewing session on my elliptical trainer.
After having watched the film, I can see why so many people are getting drawn in. What the Health takes viewers on an existential journey of emotions ranging from anger, panic, shame, anxiety, and guilt.
Filmmaker Kip Anderson vividly brings to life some real social and ethical problems and issues facing America, one of the most obvious being...
Read the full review here:
http://ninacheriefranklin.com/live-well/wh...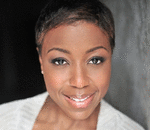 Posted By: Nina Cherie Franklin Franklin
Saturday, August 26th 2017 at 3:45PM
You can also
click here to view all posts by this author...