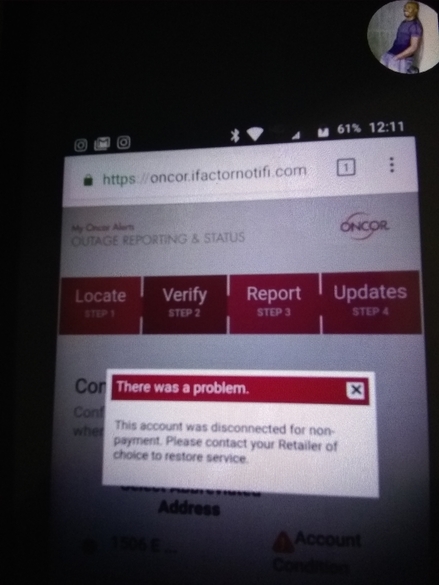 On Monday July 2, 2018 the power shut off slightly before 11 am cst in Dallas, Texas in zip code 75216 located at 1506 East Illinois Avenue. I asked the house manager a resident Bertha Jackson with a very profound mental illness who talks to her voices etc to phone Sarah Thomas the main owner and founder at 469-682-3727 as listed at
www.boardinghome.org..
she stated when told the power was off in 102 degree heat that she would take care of it. Next around 11:15 am a case worker with True Health Mental Health dropped by to fill two residents medicine boxes he had to do it in the dark which was risky. At the time Bertha Jackson lied and stated she forgot the power was off. I told him it was off due to non payment he asked for Sarah number. And I provided it next he called her she lied and stated it was an electrical short and that the electrician was on his way out. She immediately hung up the phone after also addressing the food supply that is and was depleted and stated he knew she was a lie and was going to report it that we all pay our $620 rent and she needs to provide the power with lights and air or heat along with food for the breakfast meals and lunch meals I made him aware of the fact they do indeed steal food and sell or barter it along with other stuff. To eliminate it its imperative that she hire someone to be here to provide structure and to maintain order it could be someone that is homeless but functional in society that goes to college and works a job and needs somewhere to lay their head in between the struggles of daily living. However, Sarah Thomas and her two sons are stuck in the mentality of the Willie Lynch Mentality of pulling the black family structure a part putting one against the other and embracing the ethnocentrism concepts of life that I am better than you mentality. it is perverse and ugly and causing my peers the resident to be powerless and disenfranchised. There seems to be no hope all Sarah knows how to do is parade around town with her broke self in her 15 to 20 passenger Mercedes Benz Van and making sure she has power etc at her apartment in a low income subsidized senior living community which is fraud because she is a business owner owns 5 group homes and pulls in $620 bucks for each of us if not by money she compensates in collecting their food stamps. Which by the way is illegal and is considered fraud she referring to Sarah Thomas, Tim Hankins and Relford Hankins exploit the rights of my mentally ill peers and try to mine but I discover creative tactics to deal with the devil in them through the leading of the holy ghost.
So on that note and picture above that confirms the power was disconnected for non payment what can be done to alter and force group homes and other housing entities for person's with mental illness from exploiting us and profiting in the process while breaking the spirit, will and zest to live a healthy productive life? Will you join me to help stomp out her ignorance please and those like her.
Thank you,
By: Nemasa Asetra
The Answer Group Home my temporary home away from home
1506 East Illinois Ave
Dallas, Texas 75216
Cell: 469-5101358
Email: asetra45@gmail.com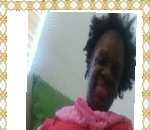 Posted By: Nemasa Asetra
Thursday, July 5th 2018 at 7:51AM
You can also
click here to view all posts by this author...