On today Relford Hankins phoned me real slick. He asked if I were with Metro Care or True Health Mental Health Services; my response was why do you ask. Next he asked if I knew where Amber was one of the residents at my group home he Co owns with his mom Sarah Thomas and other Co owner his nasty touch too much without permission brother Tim Hankins of The Answer Group Home located at: 1506 East Illinois Ave; Dallas, Texas 75216. He then proceeded to ask if I could find out from Amber what her case manager number was. Later he turned around and stated never mind my mama has the number. I thought about the incident and concluded how could you call me for that yet you can not answer the phone when I call on an emergency, return a voice message nor answer a text message. I made him aware that I will not be having my secondary cell phone after the 16th of the month and that my government cell phone does not hold a charge for long he needs to contact the house manager from now on. He asked if I would be getting another phone my response was no in actuality I have already acquired another phone but it is not for them to have how absurd of him and his mom to call me about Amber case manager number but not be able to talk to me about Tim Hankins threat to have me hospitalized on a psychiatric warrant for 3 months in Green Oaks Psychiatric hospital for allegedly lying on my attending physician assistant who prescribed metformin for type 2 diabetes as a wet loss measure when I have type 1 diabetes and my blood sugar constantly runs on the low level it was 96 today after eating a little something this morning and 91 on Saturday the day I got my glucomenter. How dumb can a person be, incompetent and ignorant? What can be done in Texas to alter laws that mandate care of group homes, board n cares and other housing for the mentally ill in Dallas and all of Texas as well as other states too. Can I count on you to make your concerns known to change the tide asap?
Thanks,
Nemasa Asetra
Located at: The Answer Group Home
1506 East Illinois Ave
Dallas, Texas 75216
Cell: 469-510-1358
Email: asetra45@gmail.com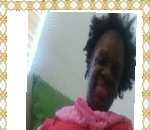 Posted By: Nemasa Asetra
Monday, July 9th 2018 at 9:49PM
You can also
click here to view all posts by this author...