Looking for ways to start your day?
How about a sip on something warm
accompanied with some Essential
Oils!
Today we mxed up a cup of Ovaltine
and honey; The warm liquids are easy
on our insides. The body is warm inside
so keep the party going and pour a little
love in our hearts.
Ovaltine:
https://amzn.to/37lvkAV
We are experimenting the effects of
using the oils Thrive and Breathe Easy!
I chose to mix Coconut Oil with each
oil. I applied the Breathe Easy Oil to my
throat and chest.
Coconut Oil:
https://vivanaturals.com/products/coconut-...
I applied the Thrive Oil to my feet, and then
slid into a pair of socks. I feel the tension
melting off and the sensory glands opening.
Thrive Oil:
https://bit.ly/2GgqYyX
Breathe Easy Oil:
https://bit.ly/30M9rYZ
(Picture:
https://www.talbotstreetchurch.com/sermons...
)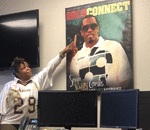 Posted By: Elynor Moss
Thursday, January 23rd 2020 at 11:15AM
You can also
click here to view all posts by this author...