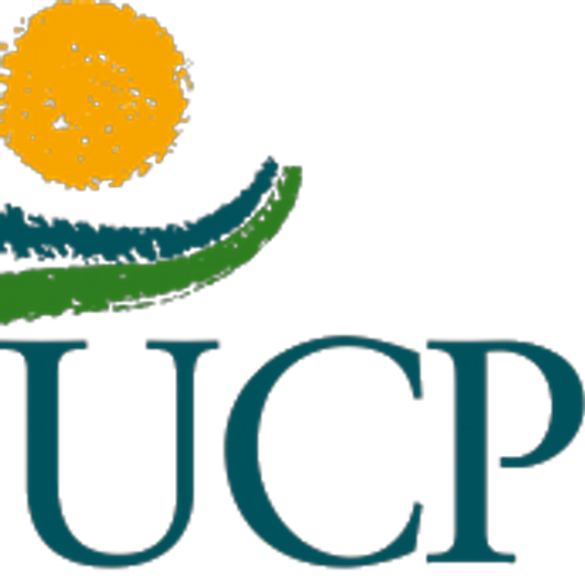 For Immediate Release From United Cerebral Palsy (National)!
The 75th Annual Meeting is happening now through October 9, 2021! It is not to late to Register and Participate! Opening Address Started at 5:30 p.m., EST, but you can still listen. VISIT:
https://meeting.aacpdm.org/
and participate virtually!!
Check out this year's awesome Speakers at:
https://meeting.aacpdm.org/page/1828512/sp...
Select Sessions that interest you from the Agenda at:
https://meeting.aacpdm.org/agenda
Tell all your friends!!
********
Ed Department Issues Guidance On IEPs During Pandemic
Federal officials say that individualized education program teams must consider everything from goals to masks to compensatory education in order to ensure that students with disabilities are being provided the free appropriate public education they're entitled to during the pandemic.
New guidance from the U.S. Department of Education is addressing many considerations for IEP teams, offering input on how IEPs should be modified to address changes brought on by COVID-19.
The 41-page Q&A document issued late last week comes in response to questions from stakeholders, the Education Department said. It is the second special education guidance release from the agency since the start of this school year.
According to the guidance, schools and IEP teams must account for the needs of students with disabilities who are at increased risk of severe illness from COVID-19. If an IEP team determines that COVID-19 prevention strategies are necessary in order for a student to receive a free appropriate public education, those measures must be included in the child's IEP. This could include wearing masks, cleaning or other mitigation steps.
If state or local laws or policies limit IEP teams from making sure these measures are in place in the least restrictive environment, that would be a violation of the Individuals with Disabilities Education Act, the Education Department said.
Further, if an IEP team is unable or unwilling to address the health and safety needs of a child with a disability who is at increased risk for COVID-19, parents can utilize the dispute resolution procedures available under IDEA, the guidance states.
"The pandemic didn't alter IDEA's guarantee of a free appropriate public education for children with disabilities," said Katherine Neas, acting assistant secretary of the Office of Special Education and Rehabilitative Services. "As more and more students return to in-person learning, the department emphasizes the critical role that IEP teams, including parents, have in making individualized decisions about each child's educational needs, including assessing the impact of the COVID-19 pandemic on health and safety considerations and on providing appropriate special education and related services."
Beyond health and safety, federal education officials said it is "critically important that the IEP team also consider any adverse impacts of the COVID-19 pandemic on each child with a disability."
Children may need their goals revised to reflect a decline in knowledge and skills and compensatory services may be warranted. Even those who have graduated or passed the
Read learn more HERE!:
https://www.disabilityscoop.com/2021/10/05...
and subcribe, too!
********
Adults with disability less likely to have received COVID-19 vaccine
(HealthDay)—Adults with a disability are less likely to report having received one or more doses of a COVID-19 vaccine, although they are more likely to report higher endorsement of the vaccine as protection, according to research published in the Oct. 1 issue of the U.S. Centers for Disease Control and Prevention Morbidity and Mortality Weekly Report.
A. Blythe Ryerson, Ph.D., from the CDC in Atlanta, and colleagues analyzed data from the National Immunization Survey Adult COVID Module to describe COVID-19 vaccination status and intent and perceived vaccine access among adults by disability status.
The researchers found that compared with those without a disability, adults with a disability were less likely to report having received one or more doses of COVID-19 vaccine (age-adjusted prevalence ratio, 0.88); however, they were more likely to report that they would definitely get vaccinated (age-adjusted prevalence ratio, 1.86). Among unvaccinated adults, compared with those without a disability, those with a disability
Read and learn more HERE!:
https://medicalxpress.com/news/2021-10-adu...
********
'Long Haul' COVID-19 May Qualify As Disability
RALEIGH, N.C. (WNCN) – While thousands of people have recovered from COVID-19 some are testing negative but are not feeling any better.
It's a condition referred to as long COVID — those patients are considered "long haulers."
The Office for Civil Rights of the Department of Health and Human Services and the Civil Rights Division of the Department of Justice say these long haulers may be protected from discrimination under federal laws. HHS said long COVID is covered under the American Disability Act, Section 504, and Section 1557 "if it substantially limits one or more major life activities."
In their guidance, HHS said "A person with long COVID has a disability if the person's condition or any of its symptoms is a 'physical or mental' impairment that 'substantially limits' one or more major life activities."
HHS listed the following at potential impairments:
Lung damage
Heart damage, including inflammation of the heart muscle
Kidney damage
Neurological damage
Damage to the circulatory system resulting in poor blood flow
Lingering emotional illness and other mental health conditions
HHS also listed the following as potential major life activities:
Caring for oneself, performing manual tasks
Seeing
Hearing
Eating
Sleeping
Walking, standing, sitting
Reaching, lifting, bending,
Speaking, breathing
Learning, reading, concentrating, thinking, writing, communicating
Interacting with others
Working
HHS warned that long COVID patients are not always a disability and that a patient must be assessed by a professional to determine whether they qualify.
Researchers are still working to learn more about long COVID. The condition may impact one or more organs for four weeks or longer. Click here to learn more about what the CDC knows about the condition so far.
Read and learn more at:
https://www.wnct.com/health/coronavirus/lo...
FOLLOW UCP on Twitter:
https://twitter.com/UCPnational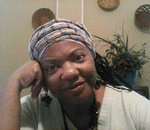 Posted By: agnes levine
Wednesday, October 6th 2021 at 6:18PM
You can also
click here to view all posts by this author...