For Immediate Release From USDE!
USDE SECRETARY CARDONA STATEMENT ON CONFIRMATION OF OFFICIALS BROWN, RODRIGUEZ AND GRAHAM
U.S. Secretary of Education Miguel Cardona issued the following statement on the Senate confirmations of Lisa Brown, Roberto Rodríguez, and Gwen Graham:
"With these confirmations the Biden Administration and the American people gain three more dedicated and distinguished public service professionals. Together, they will help to advance the Department's legal and policy efforts and ensure effective collaboration with the federal, state, and local officials who represent our shared constituents.
As General Counsel, Lisa Brown brings a passion for justice, a wise legal mind, and a thorough command of education issues to the Department's work of ensuring equal access to a quality education for all students.
Roberto Rodríguez, in the role of Assistant Secretary for Planning, Evaluation, and Policy Development, will turn skills honed over a notable career to ensuring that this agency's actions are grounded in evidence, in the experience of educators, and in equitable approaches that meet the needs of students.
And surely no one is better equipped for the role of Assistant Secretary for Legislation and Congressional Affairs than Gwen Graham, herself a former member of Congress and a civic and public education leader with a remarkable record of service and impact.
"All of them recognize the life-changing power of a great education, and I am delighted to welcome these outstanding individuals to the agency. I know they will work tirelessly in the best interests of the nation's students, families, educators, and communities."
About Lisa Brown
Lisa Brown is currently Vice President & General Counsel of Georgetown University, where she provides legal counsel to the University's President, Board of Directors, and senior academic and administrative officers; serves in the President's Cabinet; and mentors first generation college students and students interested in law and social justice. Brown also serves on the Board of Trustees of the Center for Law and Social Policy, DC Theatre Lab and SMYAL (Supporting and Mentoring Youth Advocates and Leaders).
Learn more HERE!:
https://www.ed.gov/news/press-releases/sec...
********
About Roberto Rodríguez
Roberto Rodríguez has dedicated his career in government and in the non-profit sector to advancing education equity, access, and excellence. He is nationally recognized for his leadership in early childhood, K-12 and postsecondary education policy, and for building multi-sector partnerships with educators, policymakers, school leaders and communities to better respond to the needs of diverse learners. He is devoted to the principle that all students deserve a complete and competitive education that prepares them for college, careers, and full participation in our democracy.
Most recently, Rodríguez served as President and CEO of Teach Plus where he built an equity-driven teacher leadership movement that engaged thousands of teachers to shape public policy and instructional practice to deliver greater opportunity for students. Teach Plus works across 12 states to grow and support its teachers as leaders and change agents in influencing education policy, systems, and schools.
Rodríguez led efforts at the White House to shape and implement President Obama's education agenda, serving on the Domestic Policy Council as Deputy Assistant to the President for the duration of the Obama Administration. His efforts led to an increase of tens of thousands of additional children enrolled in preschool and child care; new partnerships to better personalize and redesign the high school experience to meet individual needs of students; creation of a new, national focus on excellence in STEM education; and an expansion of the Pell Grant to boost participation in higher education. Under his leadership, support for higher academic standards,
Read and learn more HERE!:
https://www.ed.gov/news/press-releases/sec...
********
About Gwen Graham
Gwen Graham, who honed her commitment to public service as a leader in Florida's local public schools, is a respected former member of Congress with a reputation for fairness, compassion, and problem-solving. Graham served as the Congressional representative from Florida's 2nd District during the 114th Congress and was known as one of the House's most bipartisan members.
Read and learn more HERE!:
https://www.ed.gov/news/press-releases/sec...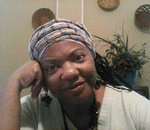 Posted By: agnes levine
Friday, October 8th 2021 at 2:12PM
You can also
click here to view all posts by this author...