For Immediate Release From Center For Faith-Based Neighborhood Partnerships!
YOU ARE INVITED!
WHAT: Virtual Series on Religous Diversity Inclusion Preventing and Addressing Bullying
WHEN January 19, 2023
HOW: REGISTER EARLY at
https://www.eventbrite.com/e/ed-religious-...
The US Department of Education's Center for Faith-based and Neighborhood Partnerships is holding a virtual event series on religious literacy to support greater understanding and inclusion of America's religious diversity. The series is aimed at supporting public PreK-12 schools with strategies for welcoming, accommodating, and fostering inclusive learning environments for students of diverse religious and non-religious backgrounds. The first event of the series will be held on January 19, 2023, at 4:00 pm. ET and will specifically focus on facilitating more inclusive learning environments by preventing and addressing bullying that students may experience because of their actual or perceived religious affiliation.
********
UPCOMING WEBINARS:
Bipartisan Safer Communities Act Webinar Series
Join the "Building Stronger Connections" webinar series supporting the Bipartisan Safer Communities Act (BSCA) Stronger Connections Grant Program. The first webinar was entitled "Building Stronger Connections: Engaging Families and Communities" was held on November 30, 2022. Learn more about the session and view the webinar recording here:
https://ed-gov.zoomgov.com/rec/play/QCS_Rj...
Learn more on the BSCA web page:
https://oese.ed.gov/bipartisan-safer-commu...
Learn about the remaining sessions of this four-part series:
Building Stronger Connections: Selecting High-Quality Evidenced-based Strategies for Safe, Healthy, and Supportive Schools Part II
This webinar, on Wednesday, January 18th, at 1:00 pm ET, will continue to focus on the importance of selecting evidence-based strategies and supports to ensure safe, healthy, and supportive schools. In particular, this webinar will focus on the importance of strong implementation of multi-tiered systems of support and selecting trauma-informed and restorative strategies. It will also highlight how community violence affects school climate and student health and the importance of addressing trauma from community violence. To register, click here:
https://ed-gov.zoomgov.com/webinar/registe...
********
Raise the Bar: Literacy & Math Series to Address Academic Recovery, Session 4 – Addressing Teacher Shortages and Support
Earlier this fall, the U.S. Department of Education (ED) launched a series of five convenings focused on strategies and programs to boost literacy and math outcomes.
https://www.ed.gov/news/press-releases/dep...
The fourth session in the series will take place on Thursday, January 12 from 2:00 pm to 3:30 pm ET, and will focus on addressing teacher shortages and supporting educators, and will highlight promising policies and practices that help accelerate learning. Key features include: 
Learning research-based practices from content experts in educator support
Highlighting promising practices from SEAs and districts 
Leveraging ARP funding to implement literacy and math achievement best practices at scale  Click here
https://web.cvent.com/event/f117f326-e132-...
to register for the January 12 virtual convening.
********
Building Stronger Connections: Professional Development and Training for All School Staff on Strategies for Safe, Healthy, and Supportive Schools
This webinar, on Thursday, January 26, at 1:00 pm ET, will highlight the importance of preparing educators to meet the diverse needs of students. Many strategies to promote safe, supportive, and healthy schools require pre-service training and ongoing coaching. This panel will include strategies to consider in professional development opportunities, such as training all educators in emergency planning, restorative practices, inclusive and inviting classrooms, and asset-based alternatives to exclusionary discipline. To register, click here:
https://ed-gov.zoomgov.com/webinar/registe...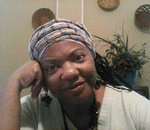 Posted By: agnes levine
Wednesday, January 11th 2023 at 11:00AM
You can also
click here to view all posts by this author...